Actors | Oct 16, 2014
The Great Fire blazes onto ITV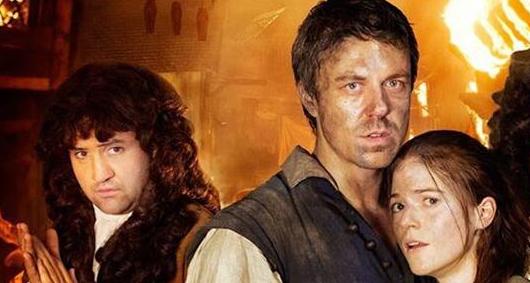 Polly Dartford and Daniel Mays star in the new historical drama, The Great Fire, which charts the days leading up to the inferno that swept through London in 1666.

The series, reportedly one of the most expensive in the history of British television, follows a family bakery in Pudding Lane and the intimate affairs of the then-king Charles II, as the British capital nears disaster.

Polly Dartford plays Hannah Farriner, who, along with her father and younger sister, must cross London to seek refuge from the blaze. Polly can currently be seen playing Sophie Gray, Dakota Fanning's younger sister in the feature film Effie Gray.

Daniel Mays plays Samuel Pepys, the infamous diarist of the Great Fire and confidante of the king. Currently shooting Dad's Army along with Catherine Zeta Jones, Bill Nighy and Mark Gatiss, Daniel has recently appeared in Mrs Biggs as the equally infamous Ronnie Biggs, as well as at the Harold Pinter Theatre in Iain Rickson's production of Mojo.

The series also features Tim Steed as a local official Sheridan and Jamie Ballard as Carter, driver to the Duke of Arundel. Tim has just finished filming the forthcoming television adaptation of Wolf Hall directed by Peter Kosminsky, and Jamie was recently seen leading Simon Gray's tetralogy In The Vale of Health at Hampstead Theatre directed by Tamara Harvey.