Theatre, Film and TV | Feb 23, 2015
The Nether directed by Jeremy Herrin opens at the Duke of York's Theatre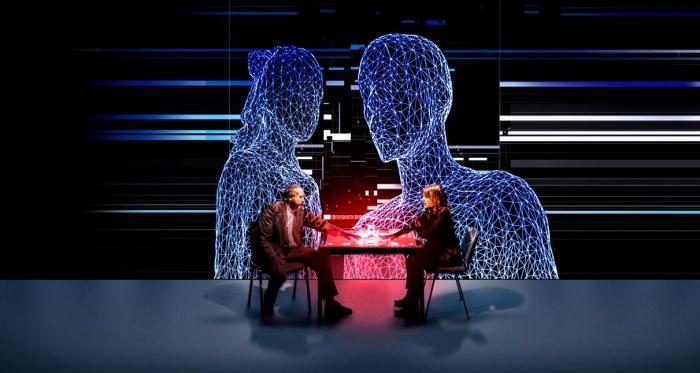 The Nether, directed by Jeremy Herrin and written by Jennifer Haley opens at the Duke of York's Theatre on the 23rd of February.
Following a sold-out run at The Royal Court Theatre, the multi-award winning play transfers to the West End and is the first production that Jeremy directed for Headlong as Artistic Director.
The Nether was the winner of the 2012 Susan Smith Blackburn Prize, and explores our identity in a virtual wonderland in 2050. It is both a crime drama and a haunting sci-fi thriller which deals with the subject of paedophilia.
Laura Barnett notes how "this is a compelling, profoundly disturbing 80 minutes of theatre, hammered home by some of the best visuals I've ever seen on stage" – The Guardian
The Nether will be performed for a limited 12 week run only, alongside a series of talks and events. Tickets can be bought via the ATG tickets website.