Books | Dec 9, 2021
The Right to Sex by Amia Srinivasan named Blackwell's Book of the Year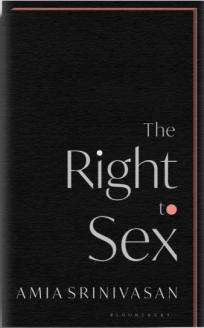 The Right to Sex by Amia Srinivasan has been selected as Blackwell's Book of the Year.
The title was announced as Blackwell's Non Fiction Book of the Year in November, alongside Fiction Book of the Year, Light Perpetual by Francis Spufford, and Children's Book of the Year, Adam-2 by Adam Chisholm. The shortlist was voted for by Blackwell's Booksellers across the UK and the ultimate winner was then selected by a panel of five Blackwell's Booksellers.

Published by Bloomsbury, The Right to Sex has received much critical acclaim for its ground-breaking exploration of sex in all its complexity: from pornography to consent, desire to sexual status. The collection of essays asks searching questions about the relationship between discrimination and preference, pleasure and power, rape and racial injustice, punishment and accountability, capitalism and liberation. The Right to Sex is a landmark examination of the politics and ethics of sex in this world, animated by the hope of a different one

Srinivasan said: "It's a thrill for The Right to Sex to be named Book of the Year by the wonderful Booksellers of Blackwell's – the very people who make independent bookshops what they are: havens of thought and joy in a world which could do with more of both."
Bloomsbury said: "We are overjoyed to be the publishers of Blackwell's Book of the Year. The Right to Sex is ground-breaking, essential reading, from one of the great young thinkers of our times, and we are very grateful to all the Blackwell's Booksellers who have hand-sold this brilliant book across 2021. We are all lucky in the publishing industry to have Blackwell's support for serious non-fiction."