Actors | Mar 3, 2015
The Second Best Exotic Marigold Hotel tops UK box office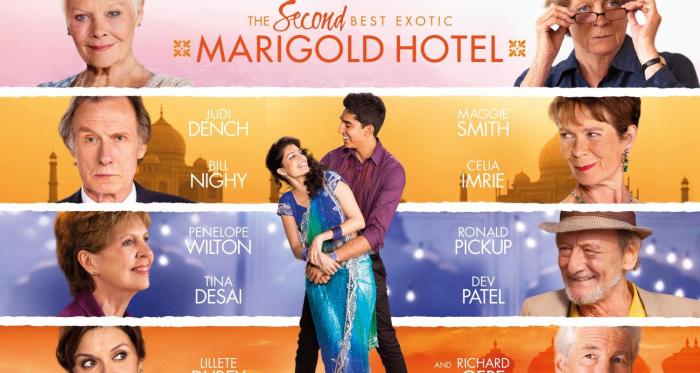 The Second Best Exotic Marigold Hotel has topped the UK Box Office, making£3.74m in its first four days, knocking last week's top film, Fifty Shades of Grey, down to second place.
Starring Dev Patel as Sonny Kapoor, the sequel to the hugely successful The Best Exotic Marigold Hotel follow's Sonny's dream for expansion of the hotel franchise while he juggles the imminent marriage to the love of his life, Sunaina. Dev's recent credits include the feature film Chappie opposite Hugh Jackman, he current filmed The Man Who Knew Infinity with Jeremy Irons and is currently filming Lion with Nicole Kidman.
Claire Price also features as Bill Nighy's daughter, Laura. Last year saw Claire leading in Alan Ayckbourn's comic farce Things We Do For Love at Bath Theatre Royal before embarking on a UK tour. She went on to shoot a role in forthcoming BBC drama The Outcast based on the Sadie Jones novel, as well as the series regular role of Miriam in new World War II drama Home Fires for ITV.
British acting royalty Dames Judie Dench and Maggie Smith, Bill Nighy, Penelope Wilton, Celia Imrie, Tom Wilkinson and Ronald Pickup all reprise their roles from the first film with Richard Gere joining the cast as Guy.
The film opened nationwide on 26th February. Please find a link to the trailer below.