Translation Rights | Aug 24, 2017
The Trip of a Lifetime is the Number One Fiction Bestseller in Australia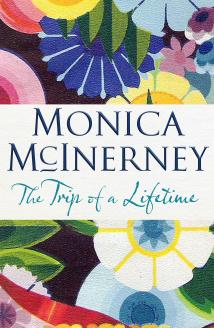 The Trip of a Lifetime, the latest novel by international bestseller Monica McInerney, has again topped the Australian fiction bestseller list.
McInerney's eleventh novel is a beautiful story about family, love, lies and the true meaning of 'home'. At the age of 85, Lola Quinlan is keeping her secret promise to go back home to Ireland for the first time since she emigrated to Australia as a twenty-year-old. What will be waiting for her there and who has she left behind? Back home in the Clare Valley, the arrival of a TV company filming a murder mystery set in the wine-making world is topic number one among locals. Who is the mystery scriptwriter and how did she/he get hold of all their secrets?
The Trip of a Lifetime will be published in the UK in September 2017 by Michael Joseph.