Actors | Sep 16, 2018
TIFF 2018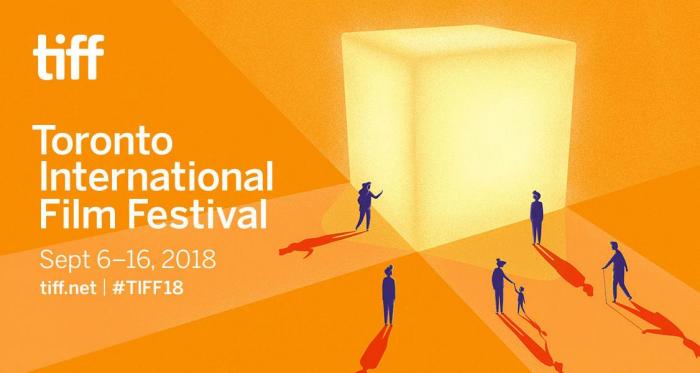 Running from September 6-16th , the 2018 Toronto International Film Festival was a triumph across the Talent & TFTV Departments.
Multi-BAFTA award-winning writer Nicole Taylor's received critical acclaim for her first feature, Wild Rose, which premiered at the festival and stars Jessie Buckley and James Harkness.
Robert Pattinson and Mia Goth star in Claire Denis's long-anticipated English-language debut High Life, which premiered at the festival to superb reviews.
Rosie, written by Roddy Doyle, had its world premiere at the festival on 7th September 2018. Chronicling an ordinary couple's struggle to keep their family intact, Rosie is an urgent piece of filmmaking that reminds us how easy it can be to slip through the cracks. Roddy Doyle is a Booker-Prize winning author who also wrote the screenplays for The Snapper, The Van, and Family.
Driven, written by Colin Bateman and starring Jason Sudeikis, had a special presentation at this year's festival. Inspired by true events Driven tells the story of the rise and fall of automotive maverick John Delorean and his drug dealer-turned-informant neighbour, who worked with the authorities to bring the inventor down. Colin Bateman wrote and created the award winning series' Murphy's Law and Scup. His feature The Journey screened at both Toronto and Venice Film Festival in 2016.
Peterloo, a new film by Mike Leigh, features Lisa Millett, Adam Long, Brian Fletcher, Robert Wilfort, Richard Glaves, Martin Savage, Nick Moss, Patrick Kennedy, Philip Jackson, Leo Bill and David Walmsley. The film explores the events of the 1819 massacre at St. Peter's Field in Manchester.
Billy Howle, Jack Greenlees, Stephen McCole and Lorne MacFadyen star alongside Chris Pine and Florence Pugh in Outlaw King. Directed by David McKenzie, Robert the Bruce fights to reclaim the throne after being forced into exile by the English.
Tom Sweet can be seen in Where Hands Touch. Directed by Amma Asante this disquieting coming-of-age romance follows Amandla Stenberg as a Black German teenager who falls in love with a member of the Hitler Youth.
Eleanor Worthington-Cox stars in Gwen alongside Maxine Peake. William McGregor directed this atmospheric piece set in 19th century rural Wales.
Leo Bill stars in Peter Strickland's latest film, In Fabric, in which An eerie
department store is haunted by a cursed dress. The film also features Simon
Manyonda.
Janet McTeer stars alongside Elizabeth Oslen in Sorry For Your Loss, which has been created for Facebook's streaming service Facebook Watch. After the sudden death of her husband, Leigh tries to put her life back together.
Archie Madekwe, Daisy Lowe, Noof McEwan and Ria Zmitrowicz star alongside Ella Fanning in new musical drama Teen Spirit. The directorial debut of Max Minghella follows Violet as she dreams of pop stardom and to escape her dreary small-ton life.
Hazel Doupe stars in Float Like a Butterfly. In filmmaker Carmel Winter's second feature, a young Irish traveler pursues her dreams of being a boxer.
Bel Powley stars in factual drama, White Boy Rick, which premiered at TIFF. The film, directed by Yann Demange, follows the story of a boy who became a drug boss then FBI informant by the age of 16.
Dev Patel leads in The Wedding Guest with Radhika Apte. Michael Winterbottom's latest film follows a mysterious British man with a hidden agenda who travels to
Pakistan to attend a wedding.
Dev Patel can also be seen, alongside Armie Hammer, in Hotel Mumbai. This is Anthony Maras's debut feature and tells the story of the 2008 Mumbai terrorist attacks and its survivors.
John Dagleish and Gugu Mbatha-Raw star in Farming, the true story of a London-born Nigerian child who was placed in the car of a white working-class family as part of a social experiment. Written and directed by Adewale Akinnuoye-Agbaje, the film also features Robert Wilfort and Skye Lourie.