Theatre, Film and TV | May 2, 2018
Tim Kirkby directs Action Point starring Johnny Knoxville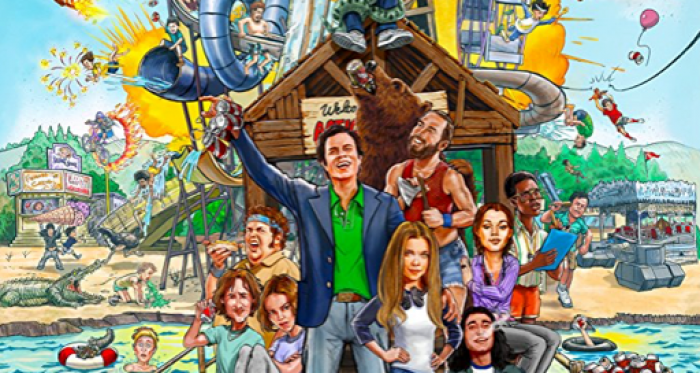 Tim Kirkby's first feature film, Action Point, premieres in summer 2018.
The film follows the story of D.C. (Knoxville) a crackpot owner of Action Point -- a low-rent, out-of-control amusement park where the rides are designed with minimum safety for maximum fun. Just as his estranged daughter Boogie comes to visit, a corporate mega-park opens nearby and jeopardizes the future of Action Point. To save his beloved park and his relationship with Boogie, D.C. and his loony crew of misfits must risk everything to pull out all the stops and save the day.
Tim is an award-winning Comedy and Drama director. He has won a BAFTA Television award, as well as a British Comedy Award and has been nominated for a Royal Television Society Award. Tim directs and Exec Produces his US TV series, Brockmire, for IFC starring Hank Azariam, and has directed on the BAFTA winning Stewart Lee's Comedy Vehicle for BBC, Phoebe Waller-Bridge's phenomenal break out hit Fleabag, HBO comedy Veep, Netflix's Grace and Frankie, FOX's Brooklyn Nine Nine, USA's Playing House and Man Seeking Woman for FX.

Watch the trailer here.