Books | Jan 24, 2012
Three Oscar nods for Tinker Tailor Soldier Spy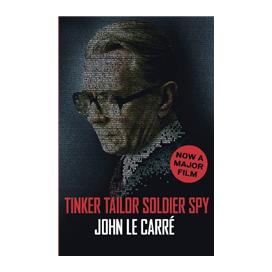 Tinker Tailor Soldier Spy, adapted from the bestselling novel by John le Carré, has been nominated for three Oscars.
Gary Oldman has been nominated in the Best Actor category for his portrayal of George Smiley and the film has also been nominated for Best Adapted Screenplay and Best Music (Original Score).
Tinker Tailor Soldier Spy was greeted with critical acclaim when it was released in the UK September 2011 and it went on to gross over £10 million at the box office. To date it has grossed $18 million at the US box office. Its popularity also propelled John le Carré's original novel back into the bestseller list.
The Oscar nominations follow a raft of nominations for Tinker Tailor Soldier Spy at the BAFTAs.
Winners will be announced on 26 February 2012 at the Kodak Theatre in Hollywood.