Actors | Dec 7, 2015
Tripped airs on E4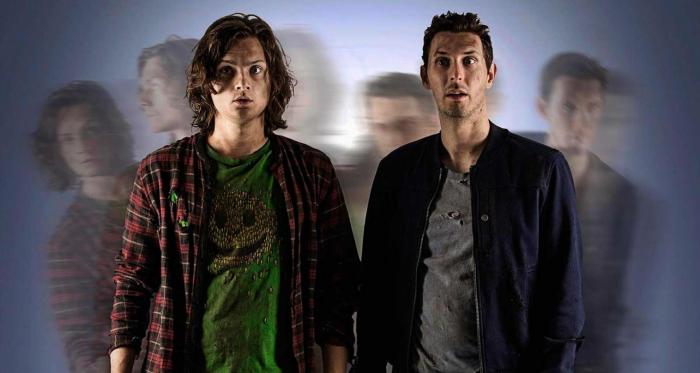 Tripped, starring Blake Harrison and George Webster, airs on E4.
Tripped is a mind-blowing comedy drama, following the adventures of childhood friends Danny (Harrison) and Milo (Webster) as they traverse multiple parallel universes on the eve of Danny's wedding. Not only must the escape the murderous villains, but return to their actual reality so that Danny can marry the correct fiancée.
Blake stars as Danny, your average 24-year-old who has decided it is time to grow up, settle down and get married. Blake will soon be seen as Pike opposite Catherine Zeta Jones and Michael Gambon in British feature Dad's Army and also in the third series of The Increasingly Poor Decisions of Todd Margaret for IFC/Sundance. He has just finished shooting new ITV drama Houdini and Doyle.

George Webster plays Danny's highly unreliable best friend, Milo. Last year George appeared in the feature film My Name is Emily which opened the Galway Film Festival and played at the Toronto International Film Festival. Earlier this year he finished shooting on Versailles, a major new series for Canal +, playing William of Orange.
Tripped airs on Tuesday 8th December 2015 on E4.