Heritage | Feb 1, 2018
Vita Sackville-West's HERTIAGE and FAMILY HISTORY published by Vintage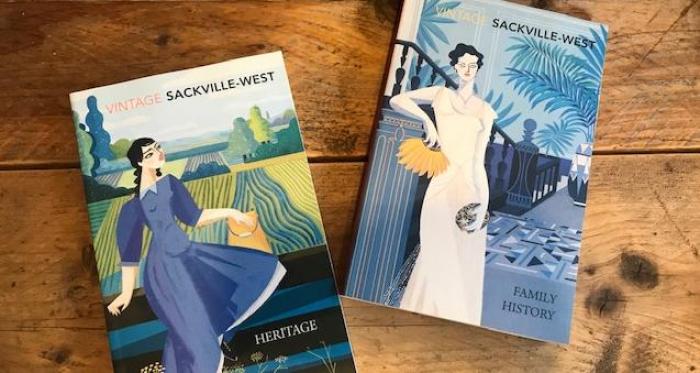 Vita Sackville-West's Heritage and Family History have been published by Vintage Classics.
Family History tells the story of Evelyn, aged thirty-nine, an attractive widow living an irreproachable life. Then she meets Miles, fifteen years her junior, and falls passionately in love. But both lovers have strong personalities and passion does not equal happiness. Evelyn, deeply jealous and conventional is shocked at her lover's casual ways and his insistence on working all day. Miles's love for Evelyn is real but he cannot devote himself wholly to her whims. Vita Sackville-West collides attitudes to work, sex and society in the changing world of the early 1930s.
Heritage follows Ruth Pennistan, a farmer's daughter, born and brought up in Kent. But her dark hair and eyes belie a forgotten ancestry – a Spanish gypsy grandmother and a passionate inheritance. Malory, the rather strait-laced guest of the family, falls head over heels in love, even whilst Ruth becomes trapped against her will in a drama of love and tragedy with another man. Vita Sackville-West's first heroine echoes the passions and contradictions of the author's own life.