Books | Aug 4, 2022
Two Curtis Brown authors shortlisted for the Wainwright Prize 2022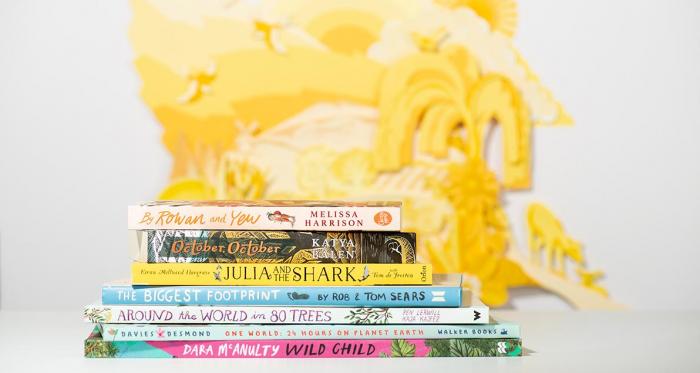 Huge congratulations to Dara McAnulty and Rob & Tom Sears, whose books Wild Child and The Biggest Footprint have been shortlisted for this year's Wainwright Prize in the Children's Nature & Conservation Writing category.
The Wainwright Prize was created in 2013 to showcase the growing genre of nature-writing and to celebrate and encourage exploration of the outdoors. This is the first year the prize has had a children's category.
This is Dara's second time on a Wainwright Prize shortlist. His first book, Diary of a Young Naturalist, won the prize in 2020, when Dara was just sixteen years old. Wild Child: A Journey Through Nature is an illustrated guide to exploring the natural habitats outside your front door. Dara speaks directly to his readers, taking them on a journey through nature.
Written by Rob Sears and illustrated by his brother Tom, The Biggest Footprint is a fun and wildly original fact-packed book, revealing the human race as we've never seen ourselves before and showing us how together, we can do a better job of looking after the planet. Making use of brain-bending stats and smoosh theory, The Biggest Footprint is a journey of self-discovery suitable for anyone and everyone identifying as human.
The winners will be announced on Wednesday 7th September at a ceremony at The London Wetland Centre.